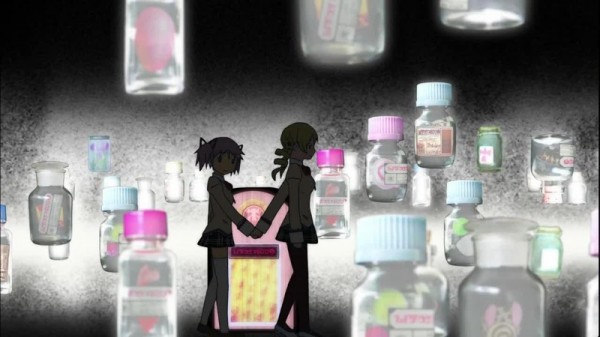 Official site news:
http://www.madoka-magica.com/news/
My reaction: NNNNNNOOOOOOOOOOOOOOOOOOOOOOOOOOOOOOOOOO!!!!
NOOOOOOOOOOOOOOOOOO
Leaving us fans at that moment right before the ending?!
Looks like a load of doujinshi is going to come in for this series.
This is one of the most interesting magical girl series and its pulled...
Most speculated its due to the earthquake (and this series has disaster strike japan) and it's cruelty to the girls getting killed...
oh man................but its a good story.... OTL
It's also one of the most experimental films with a lot of interesting cultural icons/languages to enjoy. It changed my distaste in this genre as well. To see it stop airing is such a let down.